Hello! Hope you all had a wonderful Thanksgiving and a great long weekend. Mine was wonderful – got to spend some quality time with the family in Florida – my only complaint is that it went by all too quickly! But I suppose that is how vacations tend to go.
James and I flew into Florida on Wednesday night and made our way to the condo, only to be greeted by the best surprise ever – my aunt and uncle had flown in all the way from New Zealand to be with us for Thanksgiving! So awesome! It was wonderful to have everyone together again in the same room 🙂
Thursday was, of course, filled with amazing food and great times with family. We've been coming to Florida for Thanksgiving for years to visit my dad's side of the family, so Thanksgiving to me always means long beach walks and time to relax at the pool. Not too bad for a winter holiday!
The time went by so quickly, but it did feel good to rest and relax a little bit, as well as visit with my aunt and uncle, parents, brother and grandma. We definitely made the most of our time, cramming in multiple beach walks, laying out by the pool, shopping, a couple beach runs [my legs are STILL sore from those], a visit to my grandma's new condo in the Clearwater area, lots of good food and culinary fun, and, of course, the traditional trip to Frenchy's on Clearwater Beach – Home of THE BEST Grouper Sandwiches. For real – these guys aren't messing around.
Anyways, the trip was altogether wonderful and refreshing. I'm so thankful for my amazing family. I miss them when they're not around, but the pain only reminds me of how much I love them. If we didn't love each other, it wouldn't be so hard to say goodbye!
And, of course, I'm thankful for James. Saying goodbye to everyone else is a little bit easier when I know I have him right beside me.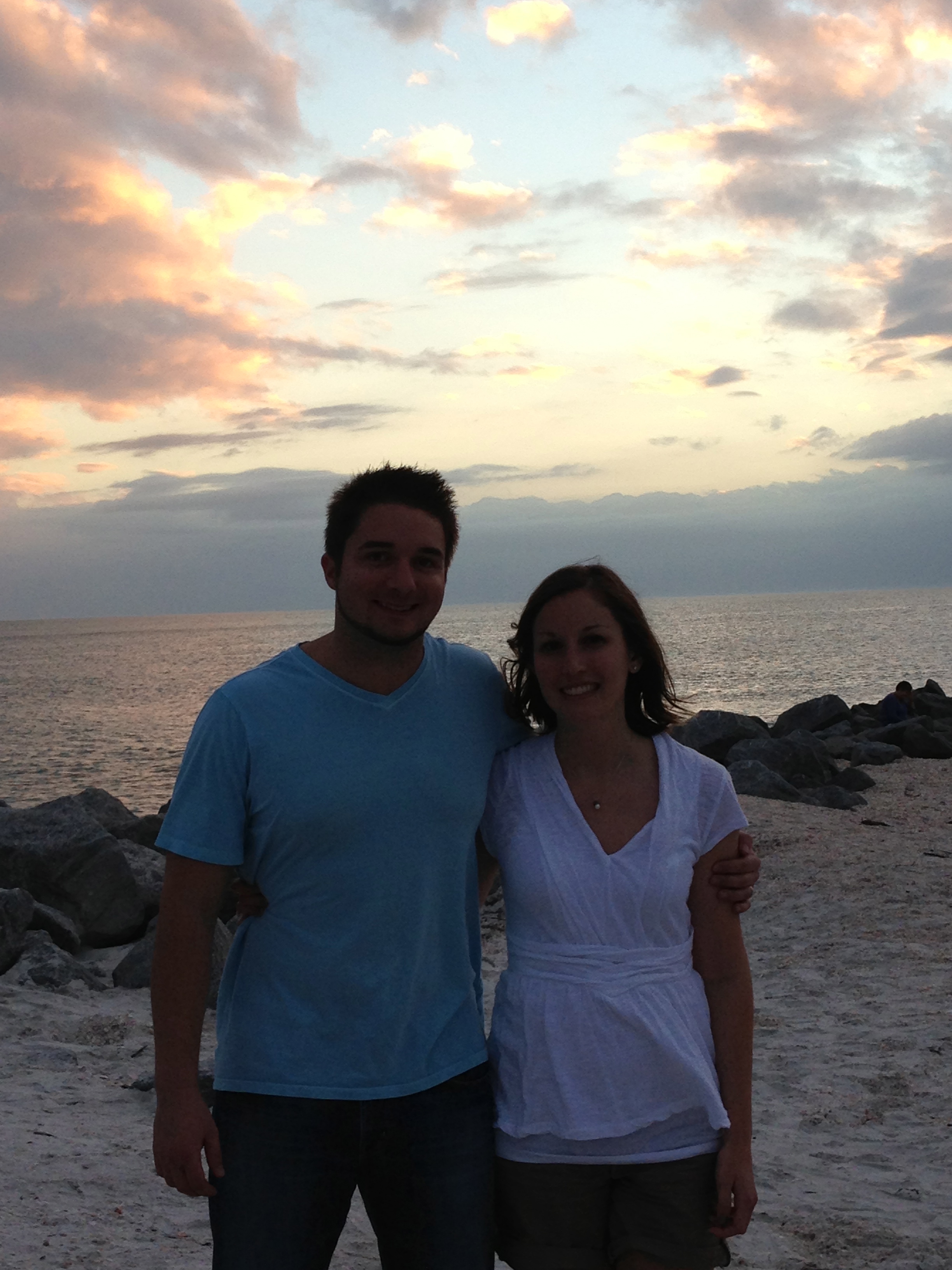 And then there's that little fur-baby, who couldn't seem to decide if he was more angry at us for leaving him, or just overjoyed to see us return. I would guess a mixture of both emotions. That would explain the angry meows, yet consistent, loud purring upon our arrival home 🙂