Hello! Hope you all had a great Memorial Day Weekend. James and I both had Monday off, so we took advantage of the long weekend and drove down to San Antonio for a little adventure. I didn't really know what to expect—I still think of Texas as a huge desert, even though that's really not the case—but San Antonio was really nice! The city itself was quite old, with lots of history around every corner. I am a huge history lover, so I really appreciated all the old buildings and stories that went along with them. There is also an amazing thing called The River Walk, which is basically a three-mile long pathway through the city along the river, with shops, restaurants and plenty of nature. It was so cool! James and I spent a lot of time walking up and down the river, browsing through various street vendors, and were even able to take a boat tour down the river.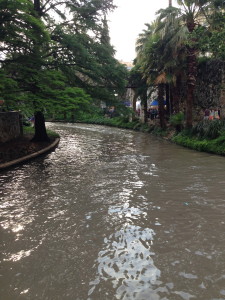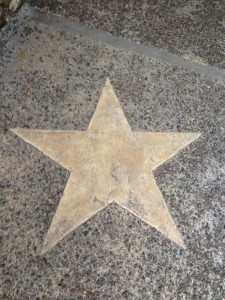 Of course, we also saw the Alamo. Being the history nerd that I am, I've wanted to see the Alamo for quite awhile, so it was great to actually be able to do so. I always pictured it being in the middle of a deserted field somewhere, but it was actually located right in the middle of the city, about a block from our hotel. Another example of how San Antonio blends history right into the modern city—so cool! Unfortunately, we were not allowed to take photos inside, but I tried to get a few from the outside…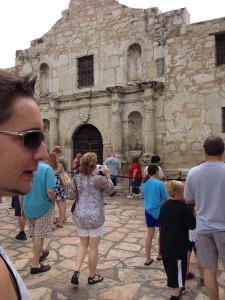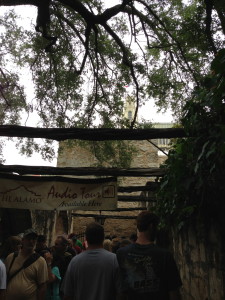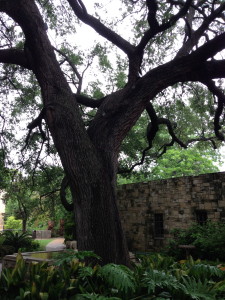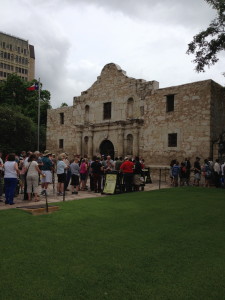 There were also several other missions in the San Antonio area, but we only were able to make it to one of them. Very neat though—looked just like a castle!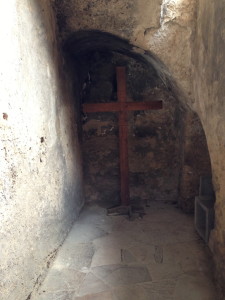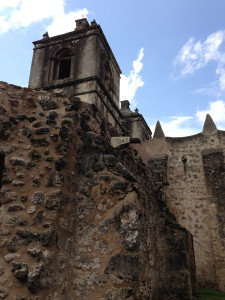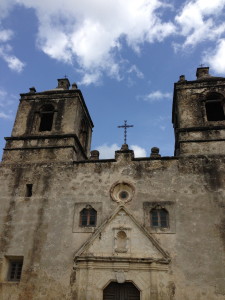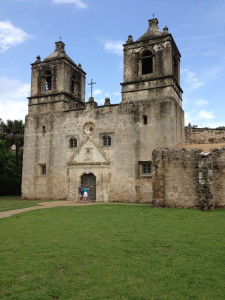 And no trip would be complete without a visit to the local Big Apple Bagel. Goodness I miss that place.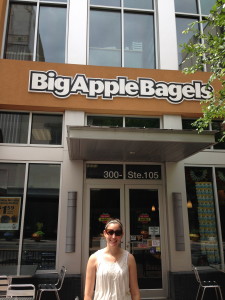 It was a short getaway, but definitely needed, and certainly worth it. James and I spend a lot of time together, but sometimes it's just nice to get away for a little while and have an adventure.
And, of course, we had a little furry critter waiting impatiently for us when we arrived home on Monday night (although he doesn't look too impatient in this picture). Mr. Samson definitely missed us while we were away!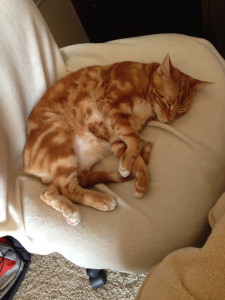 Hope you all had a great weekend as well, and are having an excellent week so far! I'll be back soon with a post on some things I've been reading lately. God Bless:)