Good Morning! Hope you all are having a great Saturday so far! James and I are going to go check out Main Street Days in Grapevine, TX today, which I have heard is pretty neat. I guess its kind of like a big festival…I'm not really sure. I'll definitely take lots of pictures and let you know how it goes! Hopefully I survive the 90+ degree temperatures:)
Today I wanted to talk a little about self-discipline. It used to be  something I was really good at, but lately I've been struggling with it. It's like—I should have enough time in the day to do everything I need to do, but for some reason I just can never get it all done. Why? Because I waste so much time doing things I don't really need to do. Know what I mean? It is frustrating. And I feel like if I don't hunker down and focus on being self-disciplined in the way I manage my time, I will never be able to accomplish the things I know I'm supposed to do. It's like that quote: "If it's important enough to you, then you'll find a way, if not, you'll find an excuse." Something like that. But seriously, that's what it's coming down to. I need to choose to find a way instead of an excuse.
What about you? Is there something in your life that needs to be given a way instead of an excuse? If so, you're not alone. The only way to change your situation is to want to. You have to choose it—no one can do that for you, and no one can do that for me. We are the only ones who can decide if something is important enough to find a way to accomplish it instead of an excuse.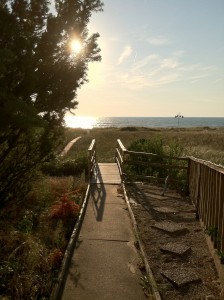 Today, I'm choosing to find a way. No more excuses.
With that, I'm off to be productive. Hope you all have a great weekend, and God Bless:)