Hello and happy Sunday! Hope you all have had a great weekend so far. If you tried to visit the blog yesterday and weren't able to see the website, I am very sorry. I had some issues with my server, but everything appears to be back up and running again. Yay!
James and I have been laying low this weekend which has been kinda nice – the past few weekends have been pretty busy, so it's nice to have some down time.
Last weekend my mom was here visiting, and we had so much fun! It was so good to see her, and we had some great mother – daughter time. Last time my family was here we explored Dallas, so this time we went to Fort Worth and visited the Stockyards. James and I had been before, but just briefly. This time we were able to actually explore and take our time looking around. Very cool!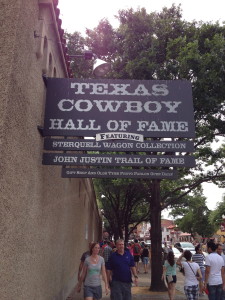 And of course, no visit would be complete without a trip to Trader Joe's! Samson was happy we stopped, because he LOVES to play with the Paper Trader Joe's bags we always bring home…such a silly thing.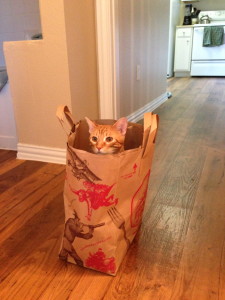 It was hard to say goodbye on Sunday, but I know I'll see her and my dad and brother soon here so it's okay.
Today I was reading in the book of Ruth [which is a great book, by the way], and came across a verse describing Boaz, Ruth's kinsman redeemer. Since Ruth's husband had died, Boaz was second in line to take over his estate, and in turn marry Ruth. There was one other man in front of him, but he really wanted to marry Ruth, so he was determined to settle the matter with this other man. When Ruth told Naomi, her mother in law, all that had happened, Naomi replied by saying…
"Wait my daughter, until you find out what happens. For the man [Boaz] will not rest until the matter is settled today."
Ruth 3:18
Boaz had a reputation for getting things done and staying true to his word. When he said he would do something, you could count on the fact that he wouldn't rest until the matter was settled or the task accomplished. What an honorable character trait. Being true to our word can be difficult, especially if we tend to over commit and try to please others, but it is so important, and very admirable.
What about you? Is staying true to your word something you struggle with? I know it is for me at times. But, with God's help and a lot of practice, we can definitely improve over time.
Well, I'm off to get ready for church. Hope you all have a great day! I'll be back early next week sometime with another post.